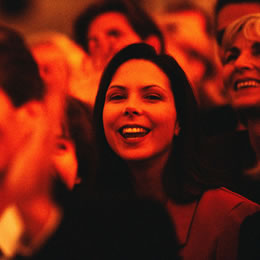 KTS Best Software Perspectives 2004
Perspectives 2004 will be better than ever, with an exciting lineup of information-packed sessions, networking opportunities, training and fun!
MIP Fundraising GT Pro / giftTRAQ users from across North America will convene in Toronto to learn, share best practices and maximize the value of their fundraising systems. Whether you are in MIS, Campaign, Finance or Administration, you'll find sessions that address your area of interest.
Mingle with your colleagues, relax and have a good time! Perspectives 2004 will be our best conference ever!
Add even more value to your conference experience with optional training!
On May 18 and 19, take advantage of a convenient and economical way to hone your GT Pro / giftTRAQ skills. Training will be offered on all levels.
Register early and save!
Registration is $325 USD per attendee if you register before March 31, 2004. Registration after March 31, 2004 increases to $375 USD per attendee. Your registration includes all conference materials, attendance at all core conference sessions, the Welcome Reception Saturday evening, breakfast and lunch on Sunday and Monday, as well as dinner and entertainment Sunday evening.